Client Support Services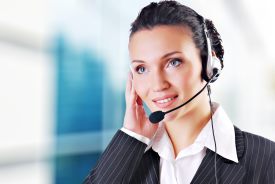 At the Geary T Newman Agency, we pride ourselves on the service we render! If you are a policyholder and are having an emergency after hours, you are welcome to call Mr. Newman's cell phone - 404.427.1885. For all other needs relating to an in force policy, you can use one of service forms below to give us the information we need to service your business. Your request will be acted upon at our first opportunity and we will acknowledge your request once submitted to the insurance company. While not likely, sometimes requests are delayed or don't get through (sorry, but it happens!). If you have not received an acknowledgement from the Geary T Newman Agency within 72 hours of your request, you should call us at 770.993.5775 and inform us of your request and the date and time you submitted it to our website.
Payment Requests:
If your payment is late or you have been canceled for non-payment, do not submit anything over the website. The only way that you can be assured of coverage is to call us or the insurance company and make whatever payment is necessary over the telephone! Please refer to your policy documents for the contact information to contact the insurance company directly.
Submitting a Claim:
Most insurance companies these days prefer the client to call them directly to report a claim. However, often it is helpful for you to discuss your claim with the agent. Mr. Newman is always happy to discuss claims issues with his clients to provide a perspective at the time of loss. If you are not certain whether you should report a claim to your insurance company, you should call Mr. Newman to discuss your case. In the event of an emergency, he can be reached on his cell at 404.427.1885.
We are here to provide you with the highest level of customer service to ensure your needs are handled correctly and quickly. Please keep in mind that coverage cannot be bound by email, voice, or fax. Coverage will only be bound with written notification from our office. We are here to help you if you happen to experience a loss.
Below are forms that we have provided to save you time when submitting any customer service request. If a form is not active, it means that we have not yet completed the form's construction. Please contact us directly via e-mail or telephone for the service you need.