Geary T. Newman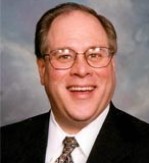 Email
Owner / Agent
Geary T. Newman has been an insurance agent since 1996 selling personal and commercial insurance in Georgia. He is the owner of the Geary T. Newman Agency, located in Roswell, GA. A multi-line insurance agent, he handles all forms of Property and Casualty Insurance and also Life and Disability Insurance.
Geary graduated from the University of West Florida in 1975 with a B.A. in Music Education and then from Wichita State University in 1977 with a M.M. in Music Performance. He moved to Atlanta in 1979 to work as a free lance trumpet player and church musician. While he left full time music in 1996, he remains active in the music industry in Atlanta and the Southeast as a trumpet player.
Since opening his insurance agency in November of 1996, Geary has completed advanced course work in insurance through the Life Underwriters Training Council (LUTC) and the American College.
Geary is a resident of Roswell, Georgia where he lives with his wife, Leah, and wonder-dog, Chloe.
Please explore our website for a complete listing of Insurance Companies and Insurance Products we offer. If there is a product you need that you are unable to find, please contact us directly at (770) 993-5775.